About the Electra device
• The ease of use and detection in Electra is one of its most important features in addition to the small size, high precision in performance.
• This device has two detection systems:
1. Long-range detection system (Manual)
2. Long-range detection system (Automatic)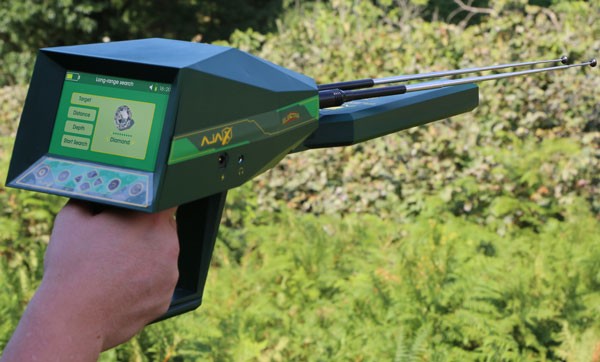 Ajax Electra
• Diamond and Gems in your hands by owning the Electra device.
• There are many Diamond and gems types underground, in the same time there are amateurs prospectors and interested traders in diamonds by all types and gems as well, but they are lacking the advanced scientific tool to guide them to these treasures' locations.
• By owning Electra , the most advanced technology in the world of detection and prospecting of valuables, you will be easily able to mine diamonds and gems ores, as well locating and identifying its positions, where the device features the ability to detect and receive targets for an up to 2850 meters distance.
• Electra device works on scientific systems and advanced technologies with high level performance to detect diamond and gems underground for depths up to 100 meters by using the modern search systems provided, which gives the user comprehensive search interface and accurate tracking for the target's location and track.
• The device offers a list of parameters, in which the required target's type can be searched with search distance and depth selection prior to the search process.