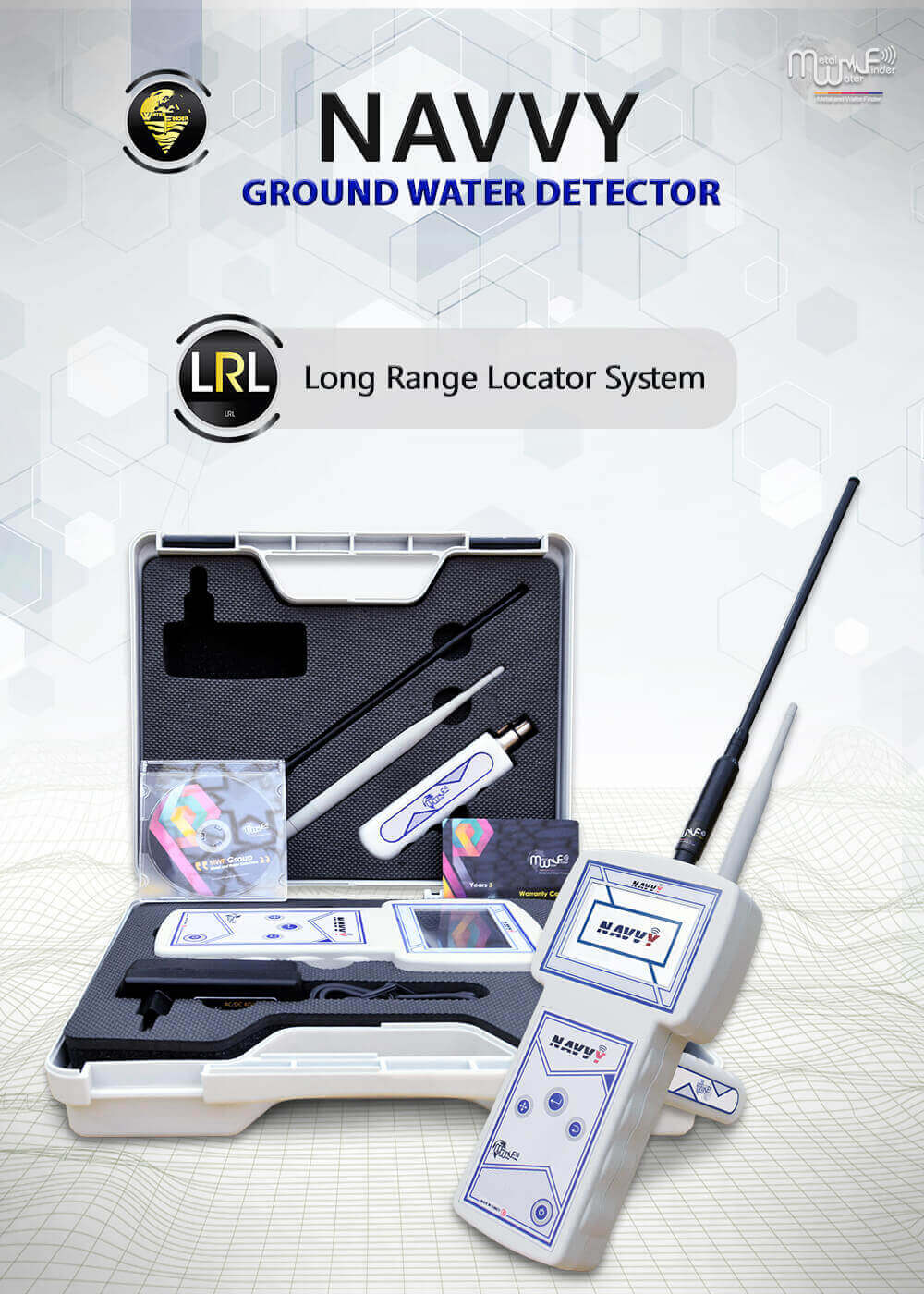 Navvy
• NAVVY device is one of the best devices in the world to detect and locate groundwater remotely.
• A device specialized in searching and detecting groundwater and artesian water.
• Great unmatched accuracy in specify and detection groundwater and confirmation the target existence 100% without any errors.
• Great speed to provide the results to the user with an integrated and comprehensive data about the target and the point centre.
• Internal signal filtering systems, to avoid any confusion resulting from any high ranges frequencies like radio waves are present in the air or other.
• Automatic Tuning System (ATS).
• Control the level of screen brightness feature, which gives you adequate lighting for day or night, and to reduce the level of lighting to save energy as well.
• Five levels of sound give you adequate control of sound output and signals sounds of search results, as well as vibrator mode, or silent mode and sufficiency by visual results.
• Multi-languages.
• Battery and charging smart feature, which gives the user accurate tracking of battery level and notices about battery level and alerts before the entry into force of power, with smart charging systems that give the user also follow up the battery charge when the device ON or OFF, and to find out the level of charging which added, all in real time.
• High quality and accurately performance, manufacturing this product by best elastomers, electronic components and circuits with international standards.
• The ergonomic design and streamlined shape gives you the power to search and navigate with lightweight and ease of use, which play a big role in quick and uncomplicated results.
• Easy to work and to use anyone can use it.
• TFT colors screen 3.2-inch HD, gives the user the clear vision by night and day.
• Supported this device with simply control panel, works with buttons interface, enables the user to be controlling and setting the device to search easily, the control panel consists of the following:
• ON/OFF button.
• Back button.
• Move button.
• Enter button.
• Tracking and target focus button.